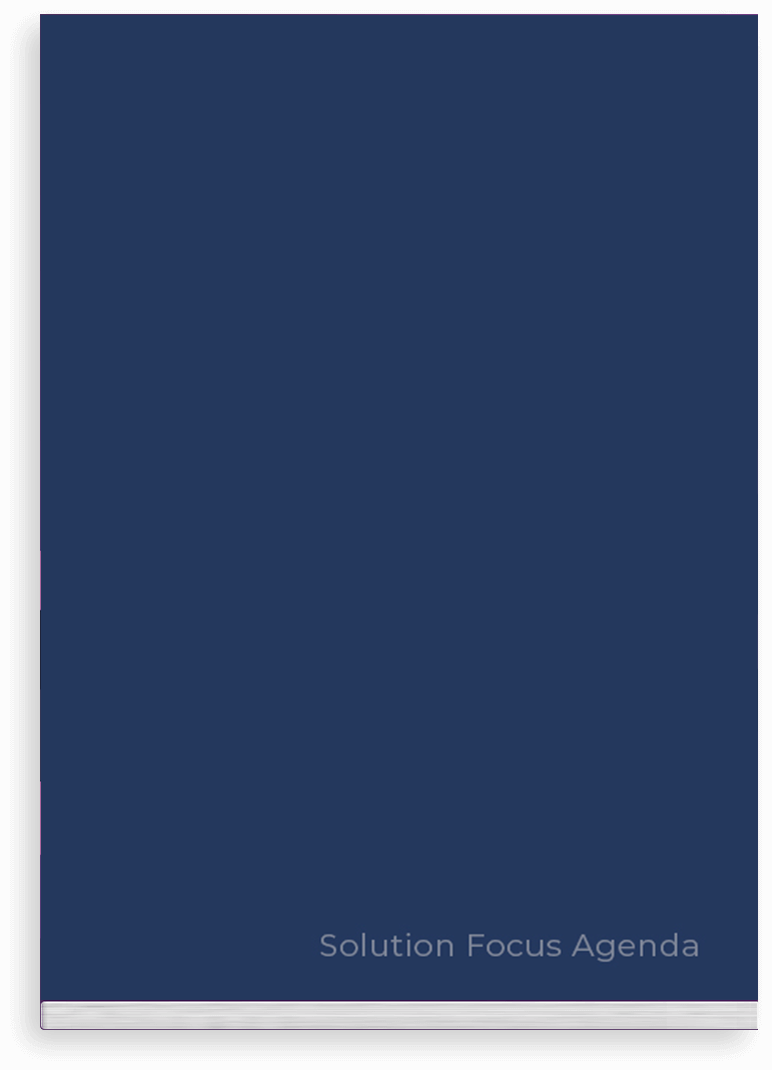 Why buy this agenda:
---
Whenever you buy the agenda it will accompany you for one year regardless of the month and year you bought it in.
It is structured to help you focus your attention with a solution-focused approach.
You may personalize the diary adding a section of your liking.
A free monthly event on zoom.
A moment to pause and reflect on what worked in the past month and redesign the following month.
A time to experience the Solution focus approach, meet new people, and share projects.

Want to participate? [write me] and I'll put you in the group reserved for the sf retrospective.
Of course managing an agenda is customary and intuitive, but what we want to offer is a way to add value to your resources and give you tools to obtain your goals quicker. Basically improving the quality of life.
If you want to purchase the free eBook, to understand the structure and use of the agenda, here is the link.
1

Morning Routine
---
2

Solution Focus Paradigma
---
3

Past year's retrospective
---
4

Imagining the future
---
5

Plannings
---
6

The Agenda's Section
---
7

Special Sections
---
8

Ambassadors
"I invented this life. Everyone can do it, it just takes courage and determination."
Tiziano Terzani
About me
---
I hope these tips have been useful to you.

---

I wish you years full of wonderful ideas, emotions and time for you. If you want to know a little more about me you can visit my website, or contact me and book a meeting via Skype
---
Do you want a personalized agenda?
---
We can personalize the agenda with your needs! Contact us now to tell us your idea!
---

---
"True richness is having time, time for oneself, to share, to create, to be nourished and to feed the mind."